Cultivate
[ kuhl–tuh-veyt ]   To foster the growth of;  to improve by labor and care…
Mission
The mission of our team at Cultivate is to deliver a refreshing new chapter of fine casual dining to Hong Kong.  We aim to cultivate a dining experience that is distinctive, unconventional, and intuitive. 
Situated in the heart of Hong Kong's Soho district, Cultivate is an intimate 22-seat that redefines fine-casual and interactive dining.  Every night, Executive Chef and co-owner Leonard Cheung aims to provide diners with a highly seasonal set menu that sees humble, seasonally appropriate ingredients elevated to invigoratingly new heights.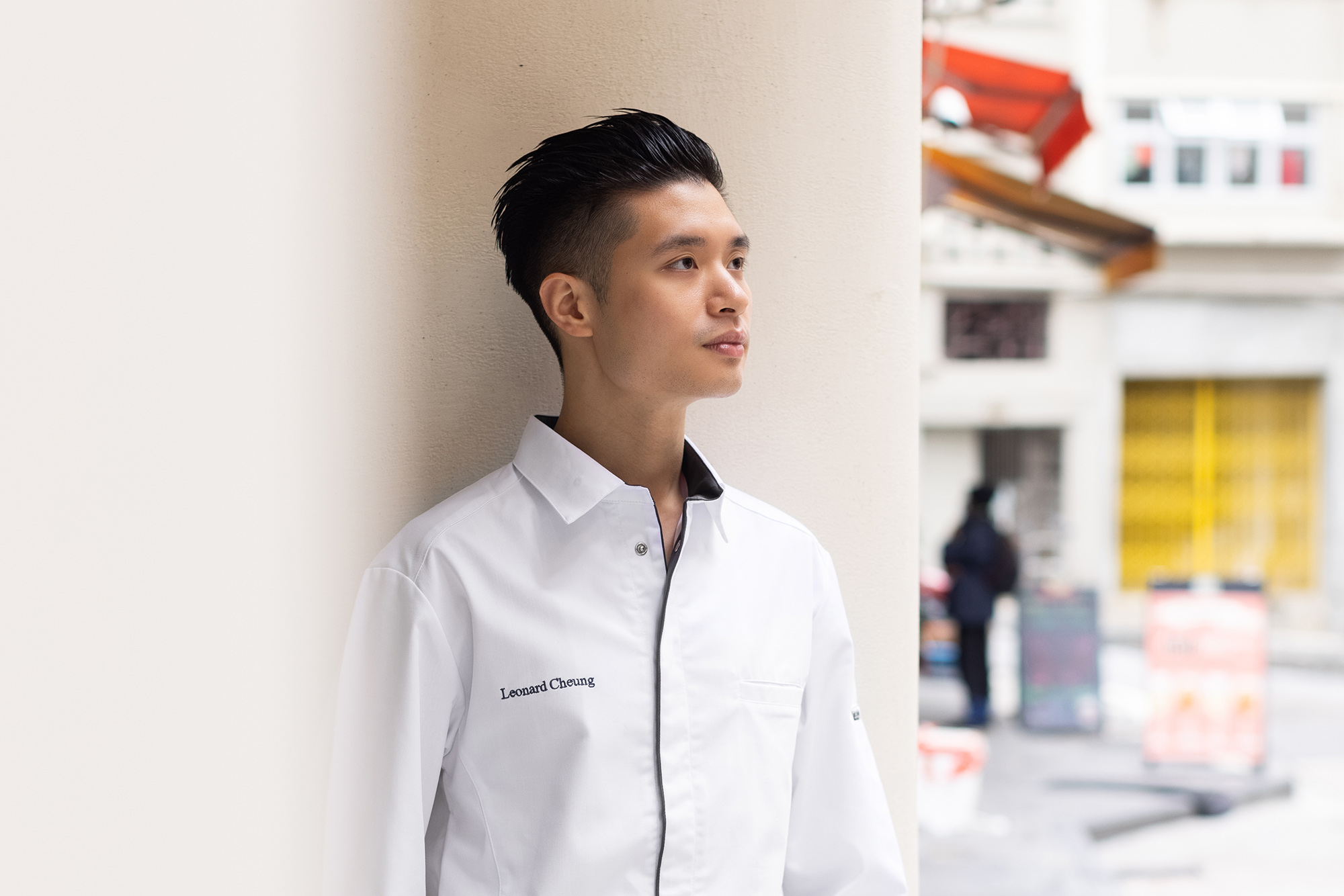 Chef Leonard
A dreamer who doesn't sleep, Chef Leonard Cheung obsesses over details that remain hidden from even the most well-trained eyes. His quest for perfection, coupled with a restless and naturally curious mind, is the fuel for Cultivate's culinary engine.
see more
Offerings
Whimsical   |   Spontaneous   |   Eloquent
These are the words akin to Cultivate's style of gastronomy. 
Buttressing mundane ingredients with fresh perspectives and unconventional flavor combinations allows Cultivate to produce dishes that are whimsical and not constrained by convention or expectation. 
Cultivate pays homage to 'time and place.' An abiding respect for seasonality and location insists that dining experiences must be agile and spontaneous because no moment can ever be experienced twice.  
Reserve A Table
Lunch Tasting Menu
Due to the latest HKSAR mandatory social distancing and dine-in curfew guidelines that will be enforced starting from January 8th, Cultivate's operational hours are now adjusted to the following:
Wednesday – Sunday Lunch:
11:45am | 1:00pm | 2:15pm (Counter Seatings)
2:00pm (Private table booking 3-4 diners available at 2:00pm)
Lunch Tasting Menu HK$1,288 / per person
*Online reservations for lunch at Cultivate is now available to the 22nd of January.  Please stay tuned for further news.
Menu (*Will resume after restrictions are lifted)
Tasting Menu HK$1,488 / per person
Wine Pairing HK$780 / per person
*Subject to 10% Service Charge
Reservations
Please read the following information before booking with us. This will help us provide you with the best experience. Your understanding is deeply appreciated.

Reservations are ONLY accepted through our online booking system.
We do NOT accept reservations via phone, e-mail or social media platforms.
Reservation must be guaranteed by a credit card. Reservations changed or cancelled within 48 hours of the booking date will be subject to a 50% cancellation fee. 
Reservations will only be held for 30 minutes past the time of booking. 
Service can be held for up to 45 minutes if a reservation party is not complete. 
book a table
Guidelines & Policies
Corkage Fee Policy
(less than 750ml): HK$440 per bottle
(750ml): HK$680 per bottle
(1.5L): HK$1180 per bottle
Dietaries
Some dietary restrictions can be accommodated with 48-hour notice including: maternity diets, vegetarian and pescatarian. Please contact our team via email or whatsapp at the time of booking for severe dietary allergies.  

Specific dietary requests or allergies announced within 24 hours of the reservation will not be accommodated.  

Menus may change without notice due to seasonality and ingredient supply chain.
*Please click to see more on our reservation guidelines and restaurant policies.
see more
Hours & Location
Opening Hours
Monday to Saturday
Dinner Service: 6:15pm to 10pm (last seating at 7:45pm)
*Holiday or special events closures will be announced via Cultivate's website, Facebook, and Instagram.
Shop A, 27-29 Elgin Street, Central, Hong Kong
*Nearest MTR is Central Station (Exit D2), walk towards the Soho escalators from Queen's Road, and go up until you reach Elgin Street.  Once on Elgin Street, make a right turn.